Supplement
CILI TRIM Spray
Appetite Suppressant – Powerful Fat Burner – Increase Mental Focus
The journey to a healthier you has arrived! CILI Aquaceutical Nano technology is powerful when combined with one of the best supplements available to help you lose weight faster and more effectively.  If you're tired of being overweight and unhealthy, now is the time to get started.  Decide to try something completely different.  Create those Healthy NEW Habits!!  When hunger strikes, or questions arise, having the right kind of support can make all the difference.  CILI TRIM – SPRAY is that answer for you.
Our CILI TRIM – SPRAY is an Appetite Suppressant & Elite Fat Burner that works by reducing appetite, thereby decreasing food consumption and promoting weight loss.  The beauty of CILI TRIM – SPRAY is that as you regularly take it you will feel a curbed appetite and crave less sugar leading you to eat less and eat healthier, naturally. 
Try it today and you can become our next CILI success story!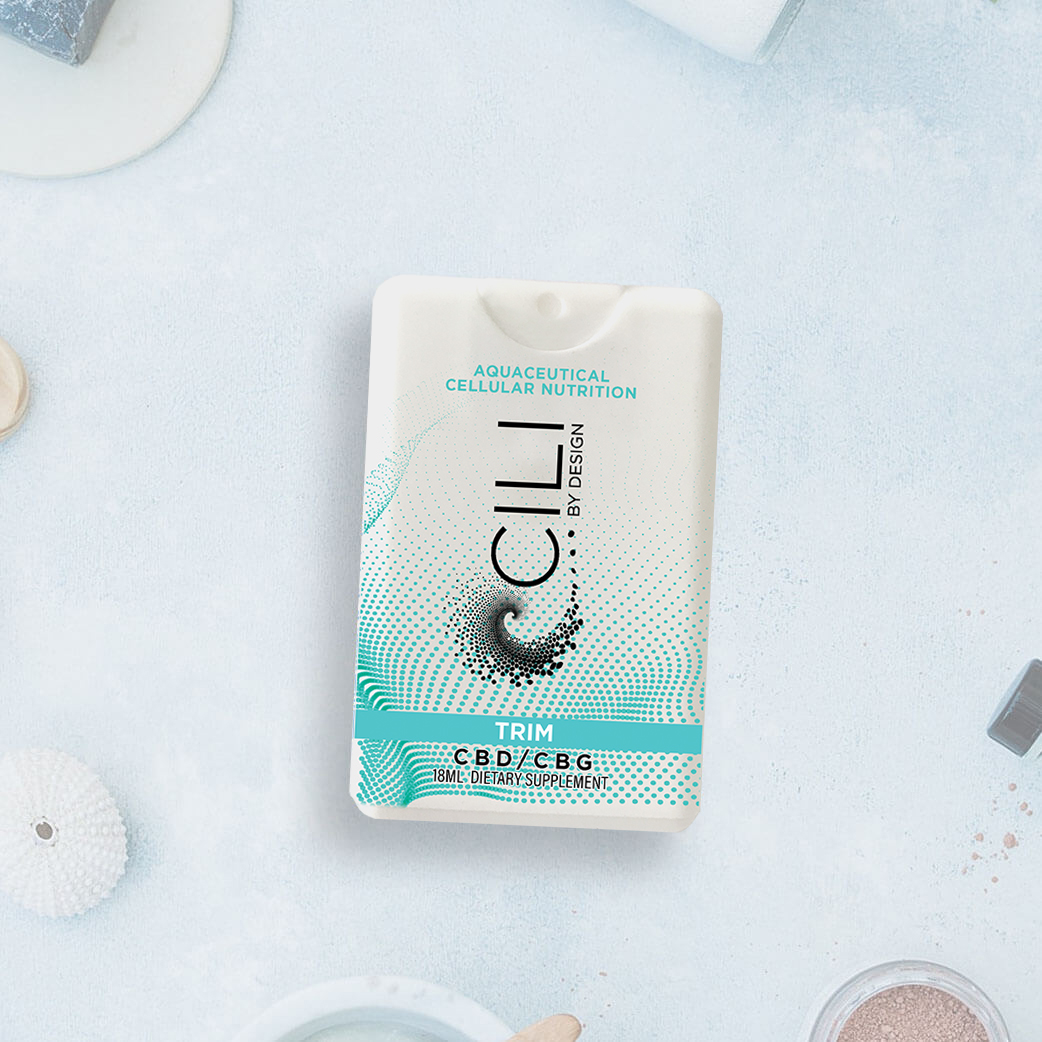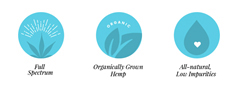 CILI ADVANTAGES
100% Nano concentrate

ZERO THC

NO Artificial Ingredients

NO Artificial Flavors

NON-GMO

Maximum bio-availability and absorption

Scientifically formulated

Clinical Grade

Doctor Approved

3rd Party Lab Tested

Refreshing Peppermint Flavor
Key Ingredients
CBD & CBG

Irvingia Gabonesis

Cissus Quadrangularis

Conjugated Linoleic Acid (CLA)

Acetyl L-Carnitine

Harpagophytum Procumbens (Devil's Claw)

Curcuma Longa / Curcumin

Coix Lacryma-Jobi (Job's Tears)

Garcinia Cambogia

Morus Indica (Japanese White Mulberry Leaf Extract)

Satiereal Saffron Extract
Health Benefits
Appetite Suppressant

Increase Mental Focus

Fat Burner

Nano Concentrate

Quick absorption
Directions
3 times a day, or when you feel the urge to snack. Let spray remain in your mouth for 30 seconds before swallowing. For additional results use 20 – 30 minutes before meals.
We believe in thorough testing of all of our raw materials. A good lab analysis needs to check for pesticides and heavy metals, microbial organisms, fungus, mold and other impurities along with CBD percentages.
Simple, transparent, and honest.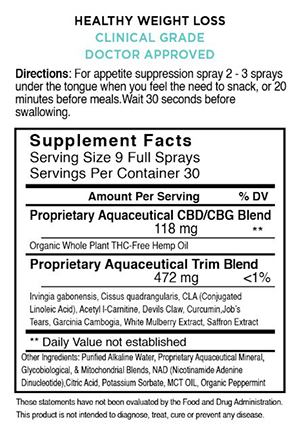 These statements have not been evaluated by the Food and Drug Administration. This product is not intended to diagnose, treat, cure or prevent any disease. As with all dietary supplements, if you are pregnant, nursing, or under treatment for any  illness consult your healthcare professional before using.