Supplement
CILI AGELESS FACIAL Mist
The most Advanced Powerful Anti-Aging technology for skin care today. Delivers restorative nutrients and hydration direct to the skin with antioxidants and regenerative agents optimizing cellular function and repair. Empowers the skin with multiple anti-aging pathways with the restorative collective ingredients such as 12 Elite Peptides, Hyaluronic Acid, Snow Fungus, Collagen and Glutathione. Endless benefits with this infused remarkable formula.
The combine effects of the CILI FACIAL Mist with CILI AGELESS Swish, that nourishes the body from the inside out, creates a synergistic supreme treatment that knocks out and defeats the effects of environmental exposures and aging. Regular use targets and promotes glowing, smoother, tightened, youthful-looking skin.
Elegantly packaged as a twist up spray for ease and convenience. Slip this into your purse or handbag for a quick spritz on the go to cool and rejuvenate. Ideal to reveal the look of more even-toned, dewy, glowing skin. The Ultimate in Skin Care.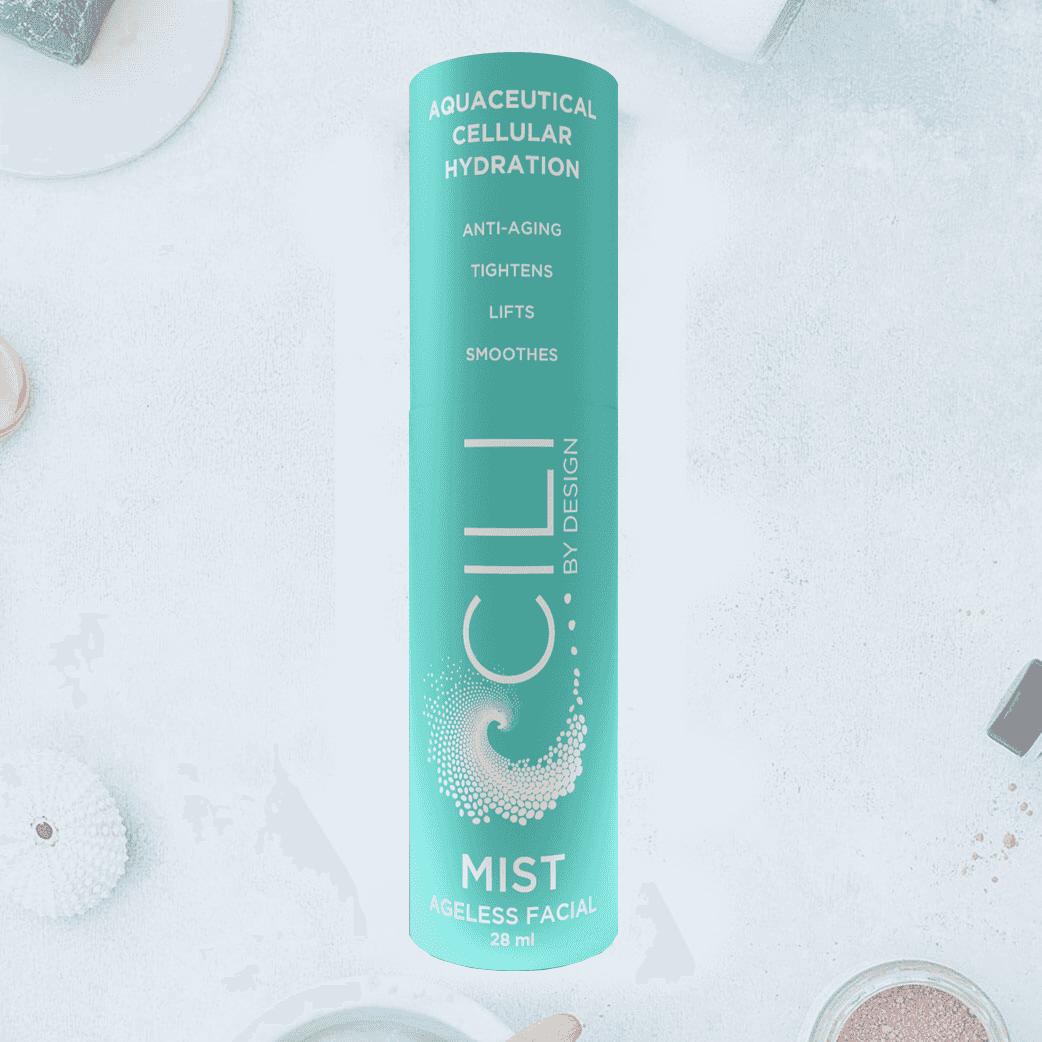 CILI ADVANTAGES
100% Nano concentrate

NO Artificial Ingredients

NO Artificial Flavors

NON-GMO

Maximum bio-availability and absorption

Scientifically formulated

Clinical Grade

Doctor Approved

3rd Party Lab Tested
Key Ingredients
Snow Fungus

Multi-Collagen Peptide Blend

Elastin Peptides

GHK-Cu Copper Peptides

Fermented Yeast Extract

Matrixyl 3000

Argireline Peptide

Hyaluronic Acid

Nano Silver

Nano Silica

Resveratrol

Glutathione
Health Benefits
Anti-aging

Tightens

Lifts

Smooths
Directions
Spray 6 times (evenly) on cleansed face each morning or night. Can be used under cosmetics, creams and serums.
We believe in thorough testing of all of our raw materials. A good lab analysis needs to check for pesticides and heavy metals, microbial organisms, fungus, mold and other impurities.
Simple, transparent, and honest.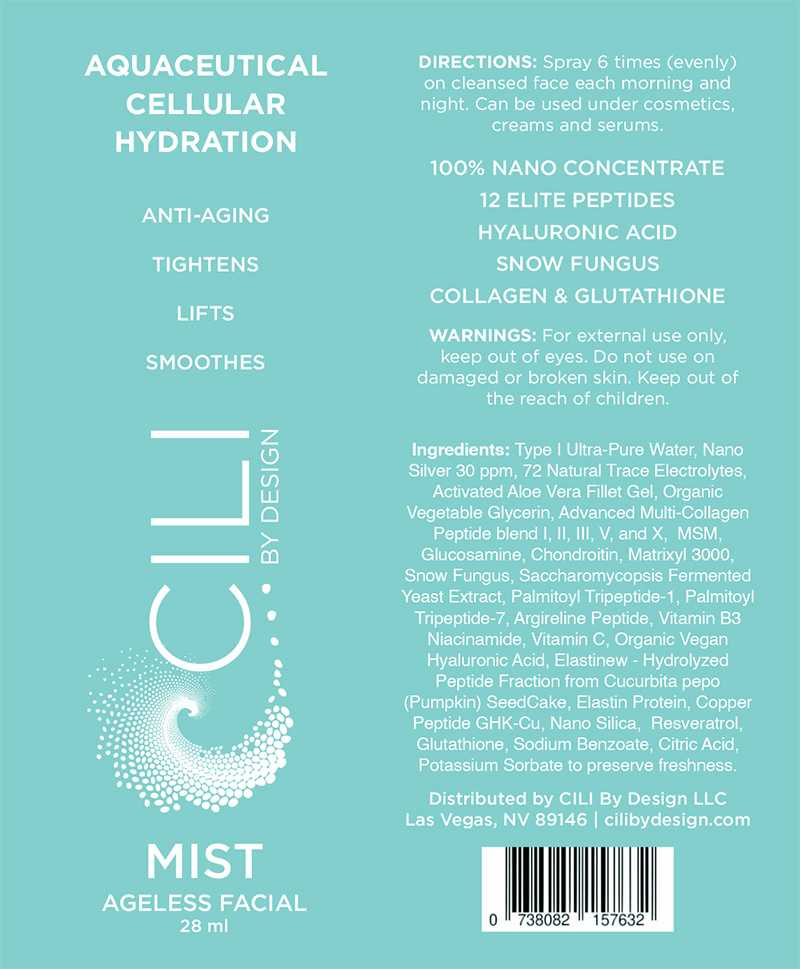 These statements have not been evaluated by the Food and Drug Administration. This product is not intended to diagnose, treat, cure or prevent any disease. As with all dietary supplements, if you are pregnant, nursing, or under treatment for any  illness consult your healthcare professional before using.