Supplement
CILI BOOST Spray
Who doesn't want energy in our busy world today?  A mild, refreshing mouth spray made with high-quality, CBD-rich Aquaceutical concentrate oil, natural Orange zest flavor, and elite herbs to convert food energy into cellular energy and cellular metabolism. The following adaptogens give the body and mind an energy reserve.  Carry it with you to take that quick shot to relieve mental or physical fatigue.  Packaged to be easy and convenient. Slip it in your purse or pocket for that quick pick me up.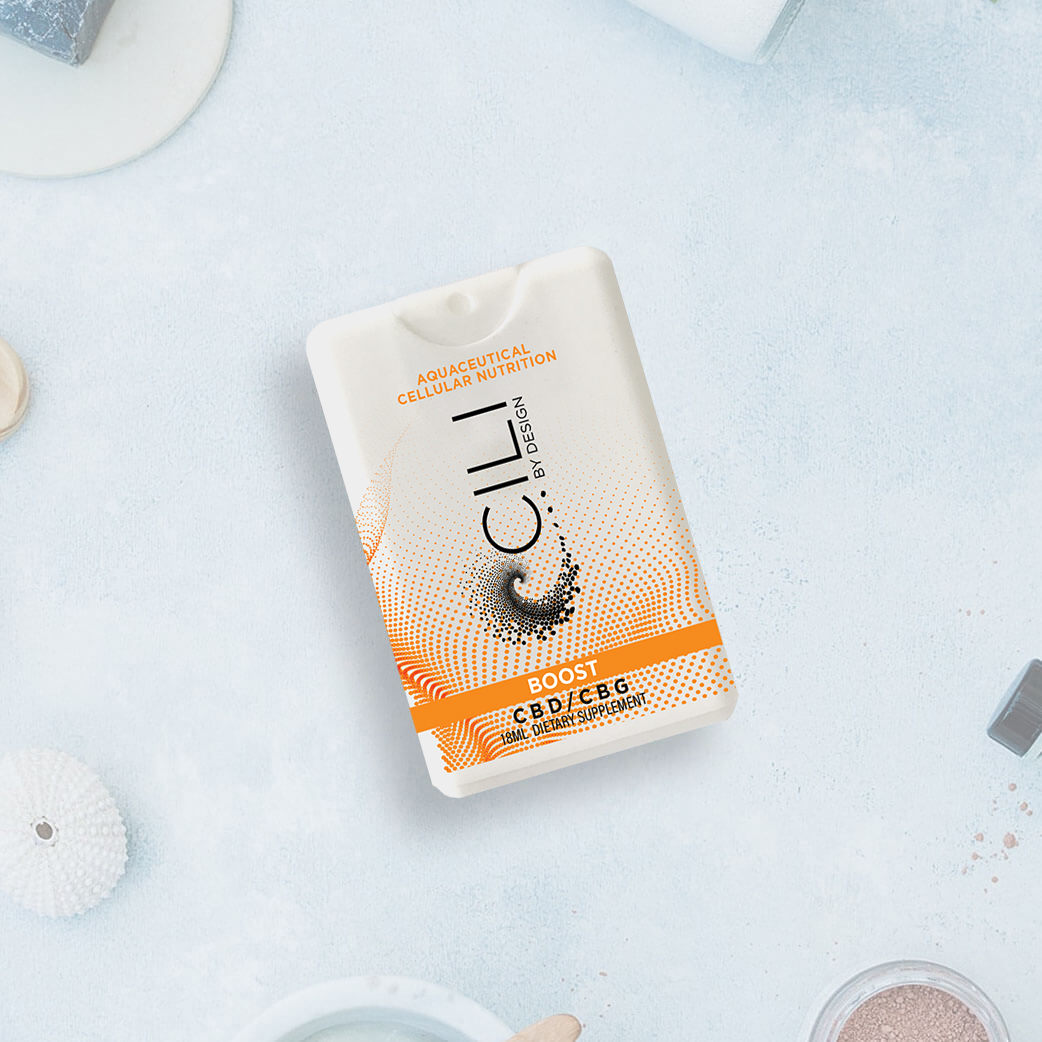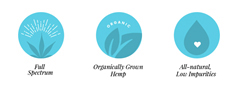 CILI ADVANTAGES
100% Nano concentrate

ZERO THC

NO Artificial Ingredients

NO Artificial Flavors

NON-GMO

Maximum bio-availability and absorption

Scientifically formulated

Clinical Grade

Doctor Approved

3rd Party Lab Tested

Light Orange Zest Flavor
Key Ingredients
CBD & CBG

Paullinia Cupana

Red Ginseng

Eleuthero

Bacopa Monnieri

Gingko Biloba

Kola Nut

Tyrosine

Citicoline

Rhodiola

CoQ10 (water-soluble)

Vitamin B6
Health Benefits
Fast, Natural Energy

Increase endurance & stamina

Kola Nut natural caffeine

Mental Clarity

Quick absorption
Directions
When in need of immediate energy and mental alertness spray 9 sprays under the tongue – wait 30 seconds before swallowing. For day-long alertness, spray 3 full sprays under the tongue every 3 – 4 hours.
We believe in thorough testing of all of our raw materials. A good lab analysis needs to check for pesticides and heavy metals, microbial organisms, fungus, mold and other impurities along with CBD percentages.
Simple, transparent, and honest.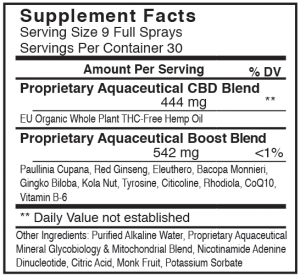 These statements have not been evaluated by the Food and Drug Administration. This product is not intended to diagnose, treat, cure or prevent any disease. As with all dietary supplements, if you are pregnant, nursing, or under treatment for any  illness consult your healthcare professional before using.