Supplement
CILI AGELESS Swish
Utilizing our breakthrough Aquaceutical Cellular technology to deliver pure, bioavailable ingredients that nourish the body from the inside out. Enriched with antioxidants and anti-inflammatory agents that increase the function of body cells, tissues and organs optimizing regeneration while slowing down the visual and functional effects of environmental exposures, toxins and wear and tear of daily living. In other words,  "Anti-Aging" nutrition at the cellular level.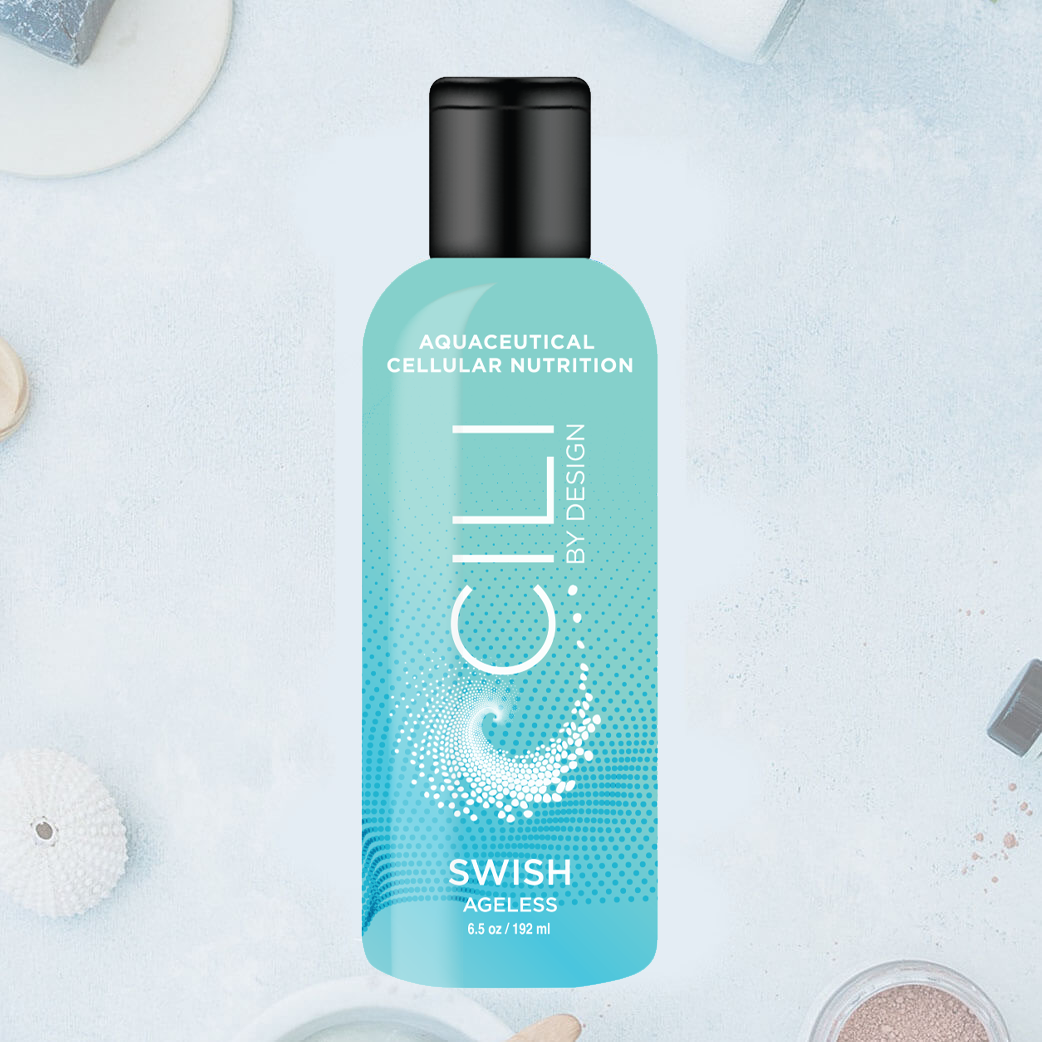 CILI ADVANTAGES
100% Nano concentrate

NO Artificial Ingredients

NO Artificial Flavors

NON-GMO

Maximum bio-availability and absorption

Scientifically formulated

Clinical Grade

Doctor Approved

3rd Party Lab Tested

Light Mandarin Orange Flavor
Key Ingredients
NAD (Nicotinamide Adenine Dinucleotide)

Spermidine

Resveratrol

Berberine

Pterostilbene

Quercetin

Fisetin

MSM (Methysulfonylmethane)

TMG (Trimethylglycine)

Calcium Alpha-Ketoglutrate

Urolithin A

Fucoidan

Sulforaphane
Health Benefits
Anti-aging and longevity

Optimizing Autophagy or cellular clean up processes

Supports cell regeneration

Combats Neurodegeneration

Targets cellular aging

Promotes healthy DNA

Youthful skin & hair

Aids in weight management

Supports cardiovascular health
Directions
Take 1-2 capfuls (teaspoonfuls) each morning. Swish in mouth or hold under the tongue for 30 – 60 seconds before swallowing. Additional servings may be taken throughout the day if desired.
We believe in thorough testing of all of our raw materials. A good lab analysis needs to check for pesticides and heavy metals, microbial organisms, fungus, mold and other impurities.
Simple, transparent, and honest.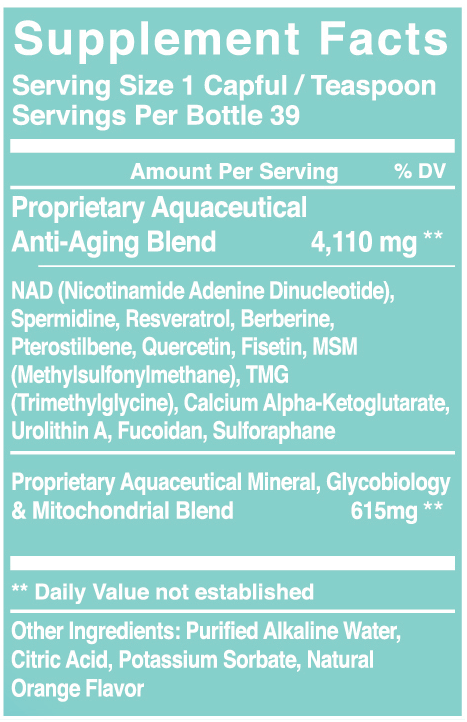 These statements have not been evaluated by the Food and Drug Administration. This product is not intended to diagnose, treat, cure or prevent any disease. As with all dietary supplements, if you are pregnant, nursing, or under treatment for any  illness consult your healthcare professional before using.