Exclusive Flagship
CILI Swish
The exclusive flagship of our CILI By Design line of products. Brilliantly developed CILI Swish is the purest, fastest, and most bio-available hemp oil on the market when delivered through our breakthrough technology.
We weave that together with our philosophy of the Whole Herb concept.  Many experts and master herbalists believe that the whole herb has much more value than its individual constituents.  Most phytochemicals work better together in their natural matrix rather than isolation.  Same applies to CBD Hemp Oil.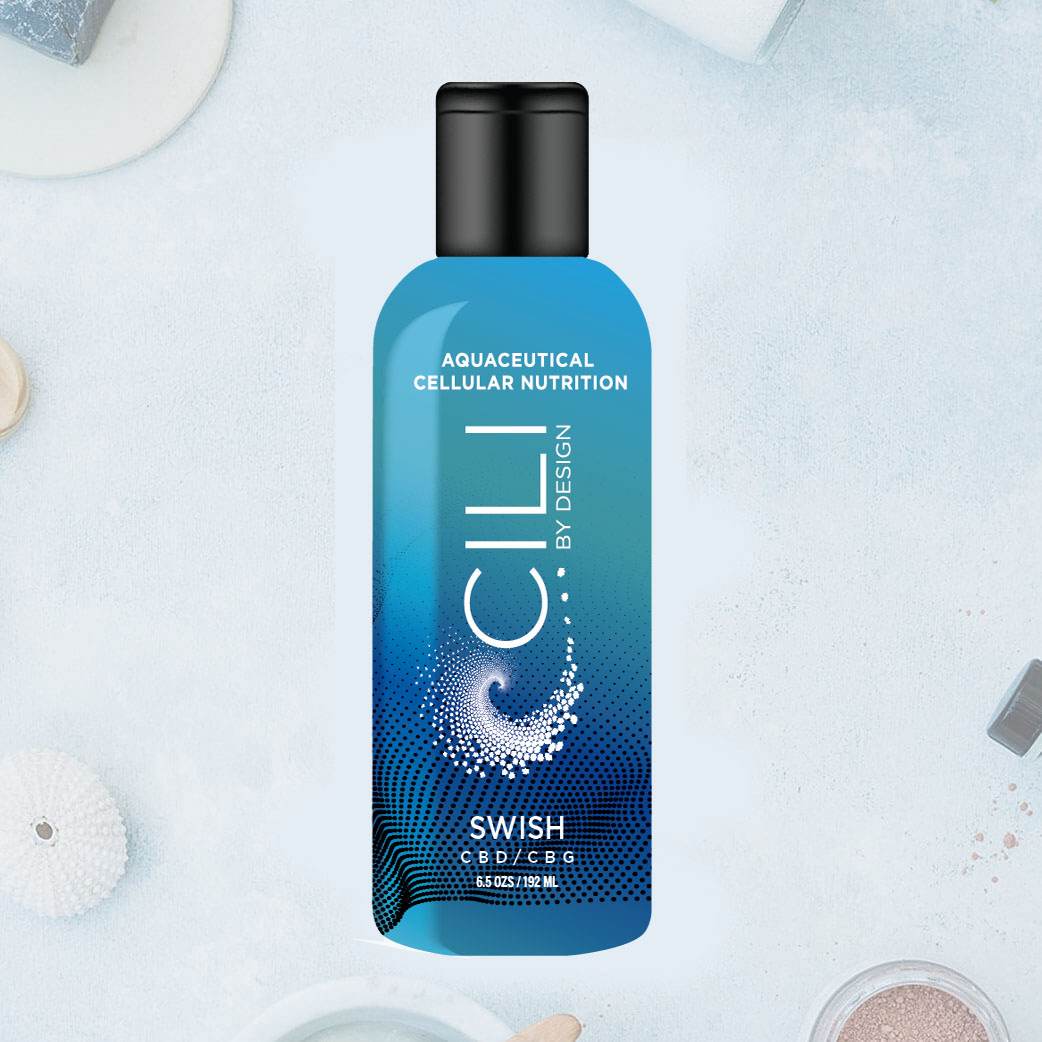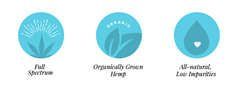 CILI ADVANTAGES
ZERO THC

Improved Mental Clarity

Helps Inhibit Inflamation Factors

NO Artificial Ingredients

NON GMO

99% Absorbable

Scientifically formulated
Key Ingredients
CBD & CBG

Methylsulfonylmethane (MSM)

Boswellia Serrata

Curcumin

Corydalis Yanhusuo

Sarsaparillsa Rhizome

Ashwagandha

Resveratrol
Health Benefits
Relieves Aches & Discomfort

Maximum beneficial effect

Better Sleep

Youthful Healthy Skin

Calms Stress & Anxiousness
Directions
Take 1-2 capfuls (teaspoonfuls) each morning. Swish in mouth or hold under the tongue for 30 – 60 seconds before swallowing. Additional servings may be taken throughout the day if desired.
We believe in thorough testing of all of our raw materials. A good lab analysis needs to check for pesticides and heavy metals, microbial organisms, fungus, mold and other impurities along with CBD percentages.
Simple, transparent, and honest.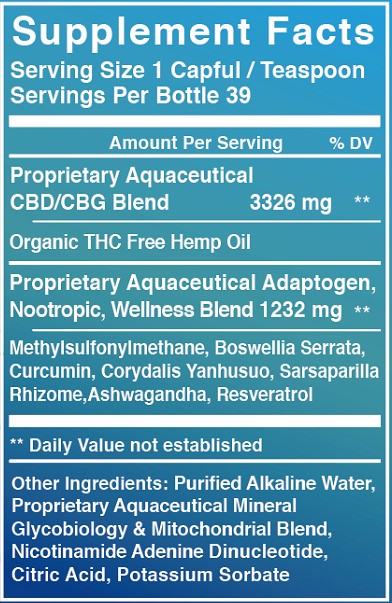 These statements have not been evaluated by the Food and Drug Administration. This product is not intended to diagnose, treat, cure or prevent any disease. As with all dietary supplements, if you are pregnant, nursing, or under treatment for any  illness consult your healthcare professional before using.